creating the look and feel of passion
When women come to femmefete for a photo shoot, they're often nervous, because this is the first time they've experienced a nude/erotic photo shoot. But soon, they're relaxed and enjoying themselves, finding out just how much enjoyment a photo shoot can be.

That's because at femmefete, we genuinely offer the subjects and models an opportunity to explore themselves via images. Sometimes the results are equally enlightening to the photographer and to the person doing the posing.

The femmefete images are truly collaborations, where the models feel invested in the outcome. While there are many financial arrangements, depending on the situation, the pictures all come from a place where passion, art and joy meet. Since different things bring about that sense of fulfillment for different people, the look and feel of individual shoots and even individual photos may vary. But it's the source that matters most.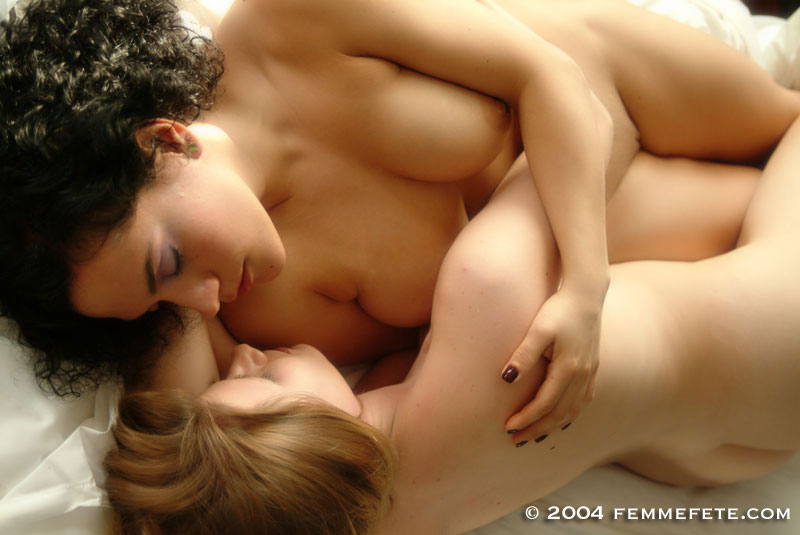 getting your own session
Private sessions, where the images never appear anyplace besides in the subject's own collection, provide a beautiful and intimate recreation of a special time for many. While the photographic services are not cheap (think a little more than going for a portrait), they're still inexpensive compared to many of the luxuries we enjoy.

And that's what a photo shoot is, a luxury, to be enjoyed and savored.

We have relocated to Tucson, Arizona, as of late April, 2012. We've had clients from as far away as California, Ohio, Pennsylvania, Virginia, Maine and even Australia for photos, proving that people who really want something somehow find a way to achieve it.
publishing images

Obviously, all femmefete images are copyrighted. But if you ask politely and offer a link in return, we'll often allow other Web sites to post samples. Prior permission is required. Some people have sent us notices after the fact. Nearly all of them were ordered to remove the protected material.

For commercial uses, some of the work is available to purchase. Please inquire if there's one that interests you. Images can be created to order for a reasonable fee.